1. At the day of your exam, you need to visit the link provided by ProctorU so you can be redirected to the exam portal.
2. In order to unlock the exam, will need to enter your ICSI exam voucher code in the first box and the ProctorU agent must enter his/her password in the second box. Click Continue to proceed.
Sample Screenshot: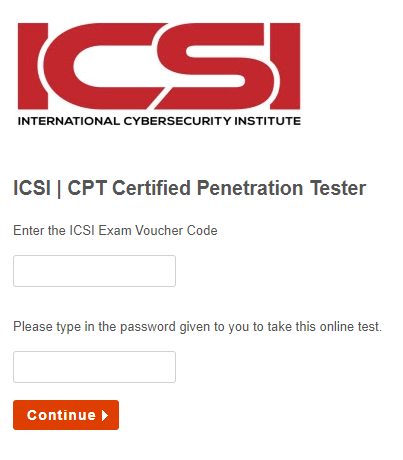 *The below instructions, apply only to practical hands-on exams (ex. CPT | CWPT | CDFE).
3. Go ahead and access the Online hosted Lab assigned to you (check article: How to access the Online Labs) in order to complete the practical questions.
In summation, you will need to visit the following URL: https://icsi.learnondemand.net and sign in, using your existing credentials so you can start the new Exam Lab assigned to you.
Sample Screenshot: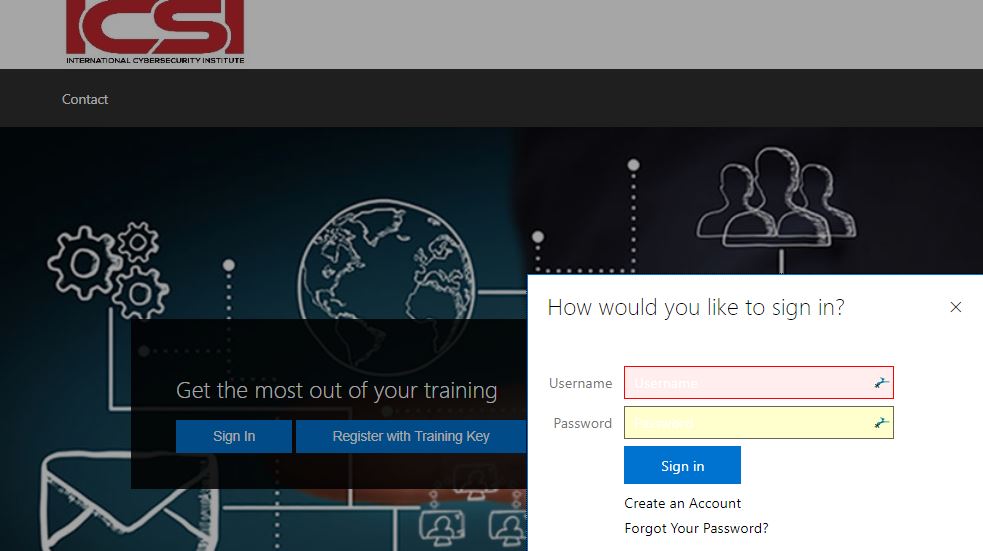 4. Then, all you have to do is Start the Exam Lab and start answering the questions.
Sample Screenshot: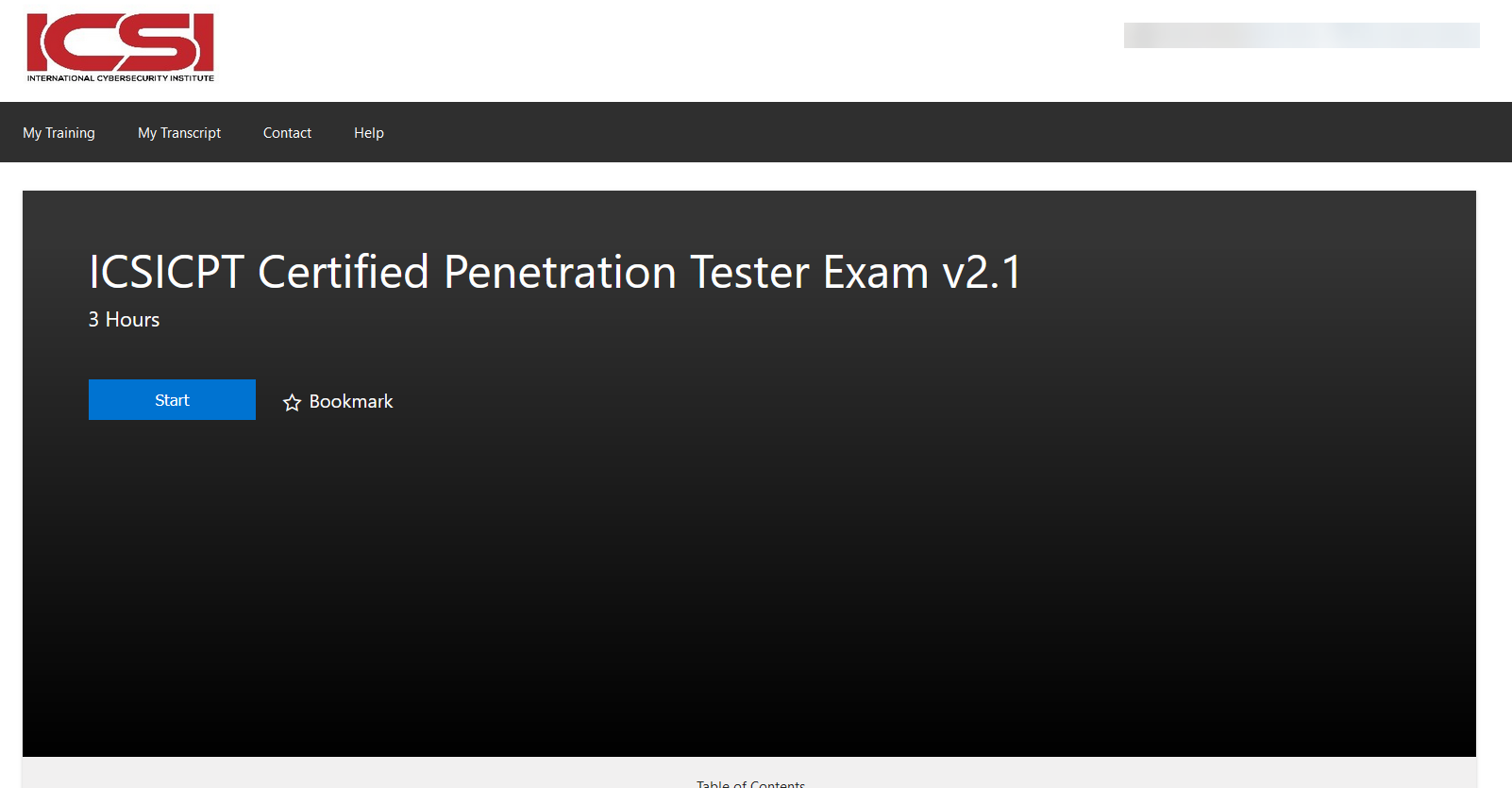 5. In any case that you have forgotten your password, on the Sign In page, click on Forgot Your Password?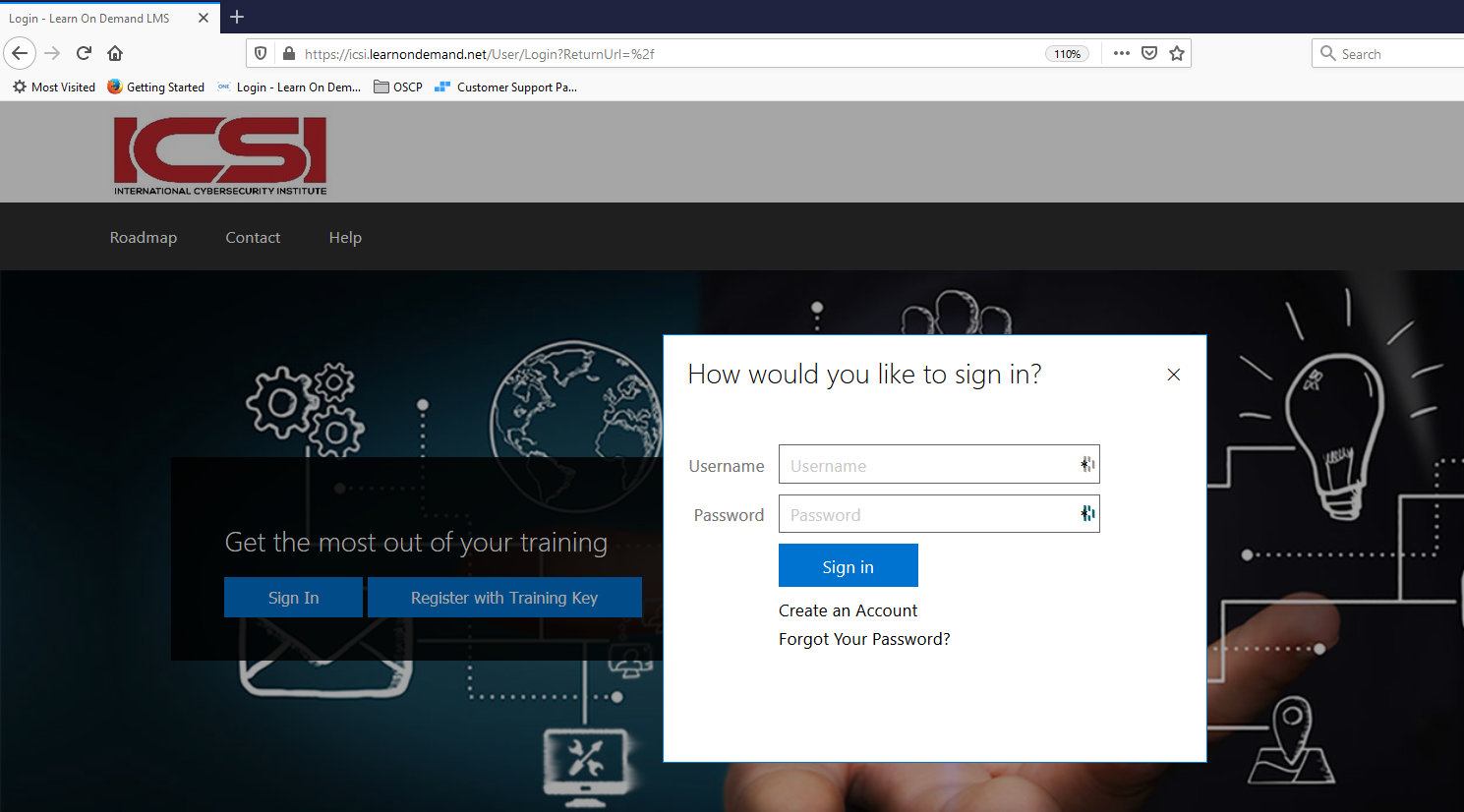 6. In the Primary Email field, type your email address and click Send Instructions.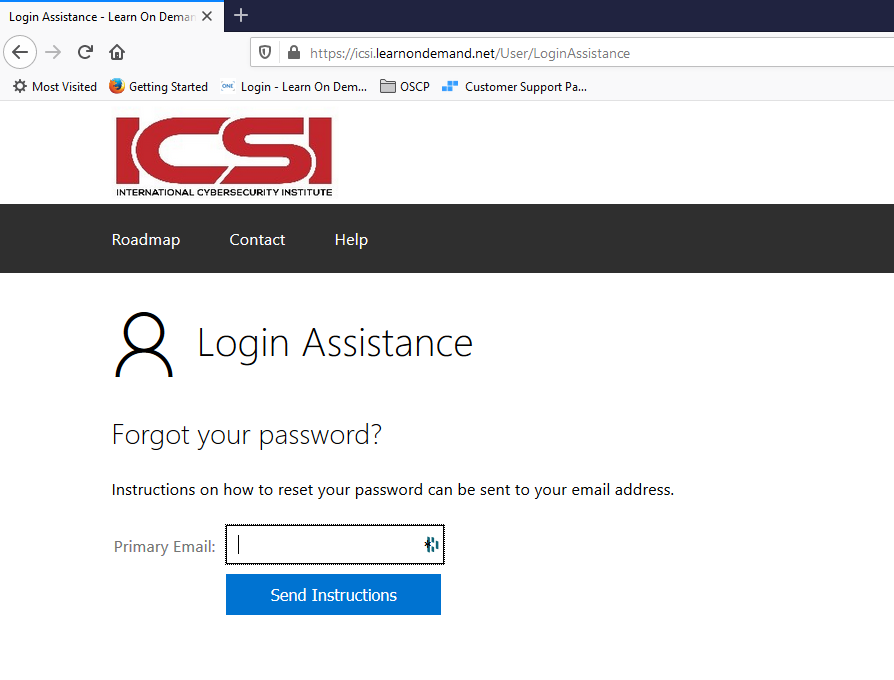 7. This will send you an email that will guide you through the reset password process.