This feature is available for students who have purchased any of the following courses:
a) ICSI | Certified Penetration Tester (CPT)
b) ICSI | Certified Web Penetration Tester (CWPT)
c) ICSI | Certified Digital Forensics Examiner (CDFE)
d) ICSI | Certified ISO 27001 Lead Implementer (CIL)
e) ICSI | MasterPath Certificate in Cybersecurity

To book a One to One Trainer Online Meeting, follow the steps below:

1. Within your course, click on Chapter Book One to One Trainer Online Meeting and then select the link that is shown in the following image.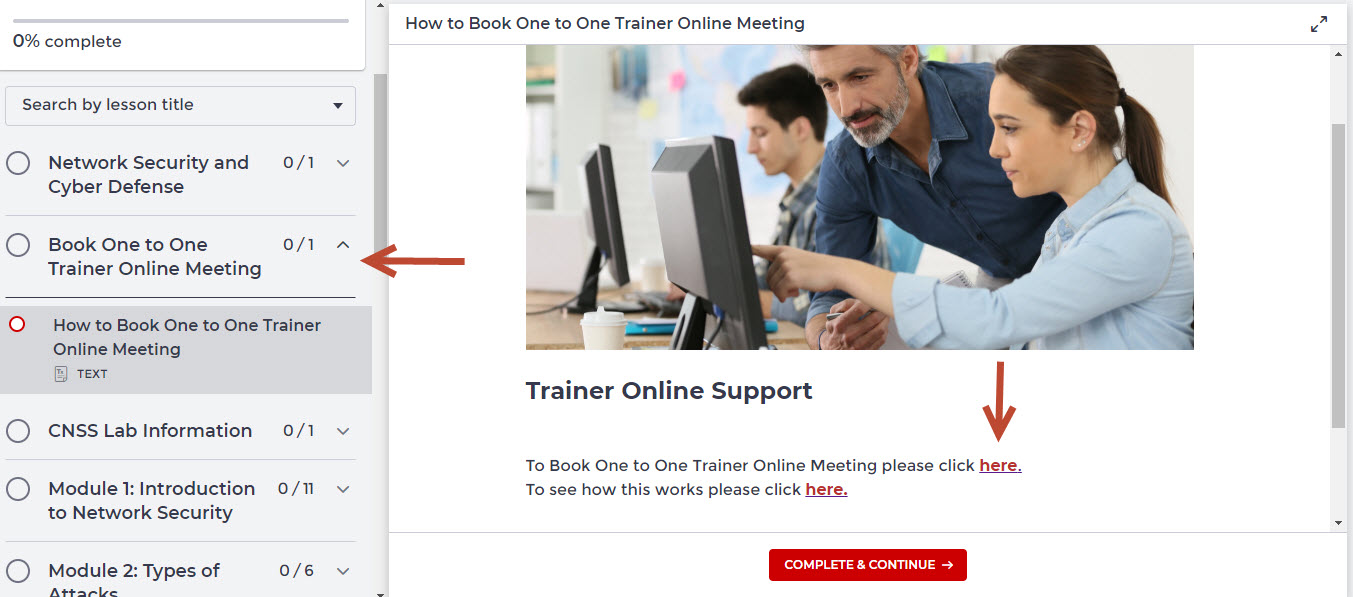 You will be redirected to ICSI's shared calendar: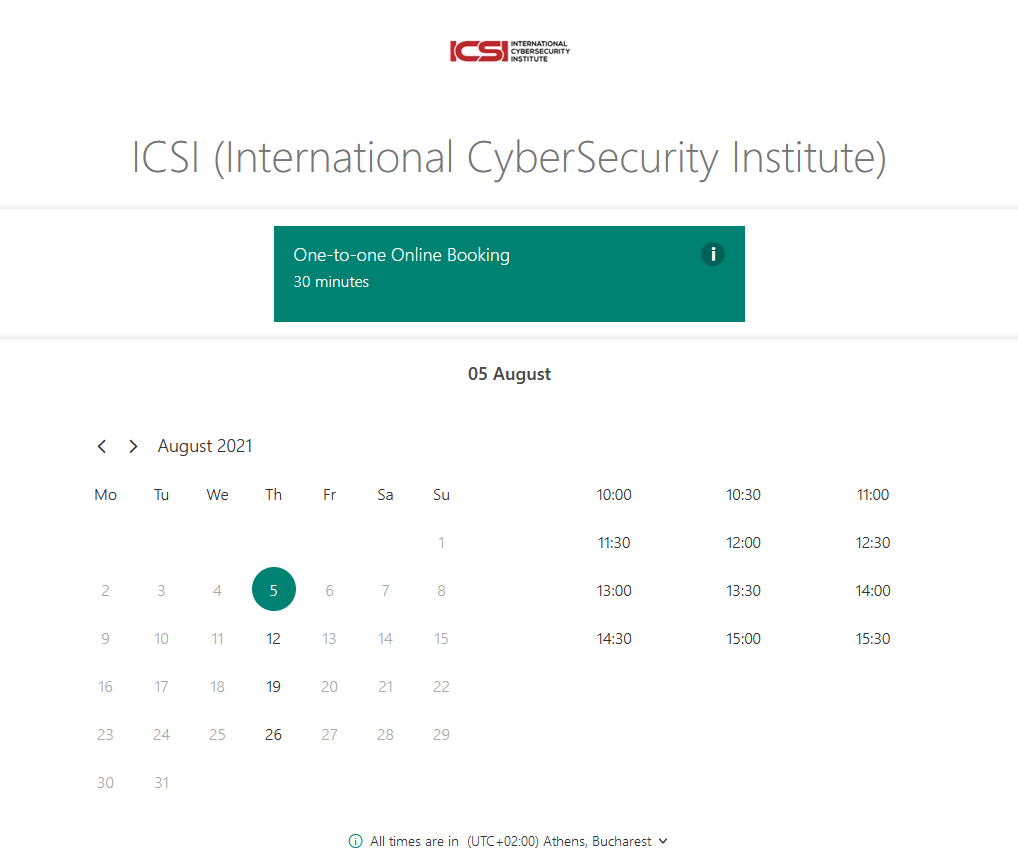 2. Choose an available date and time slot of your preference.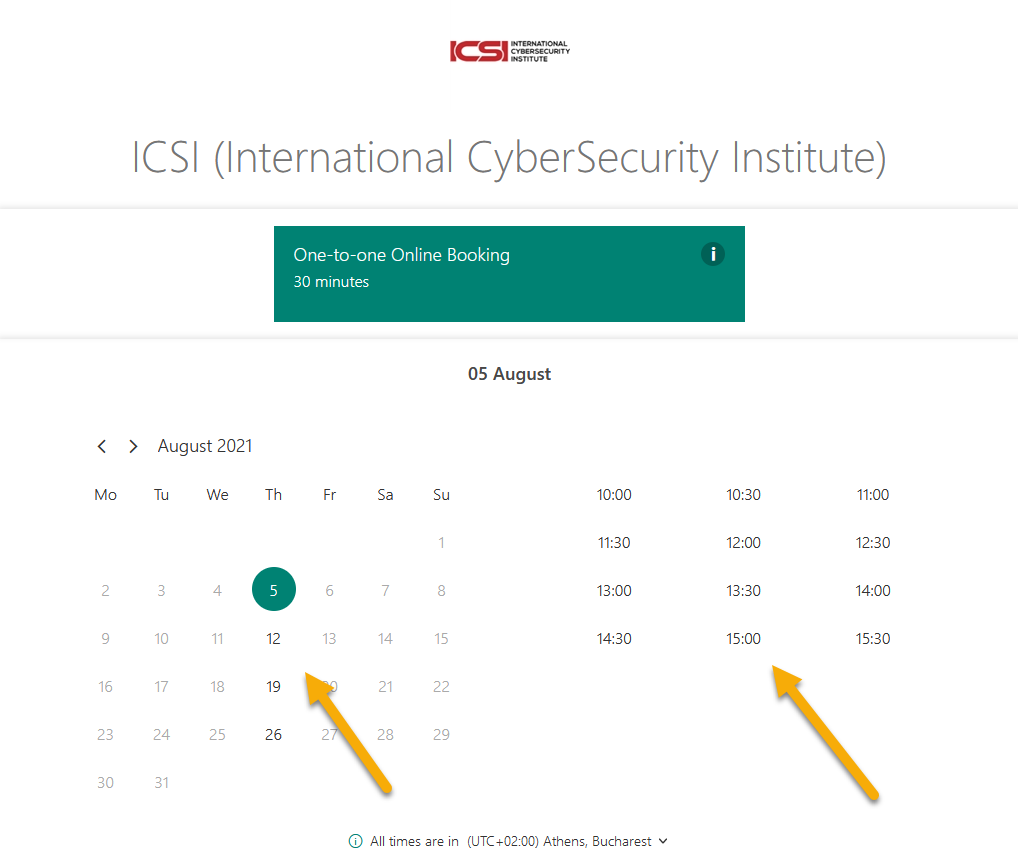 3. Add your details (ex. Name & Email) and click on the Book button to confirm your booking.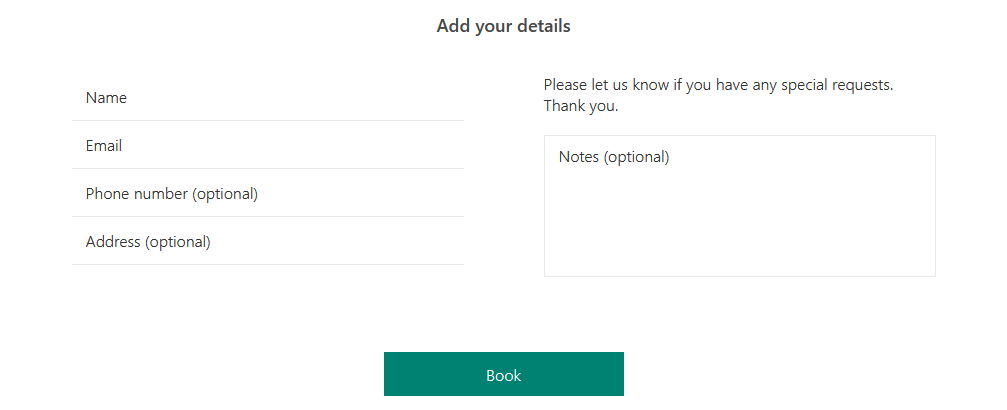 You will then be prompted with the booking confirmation!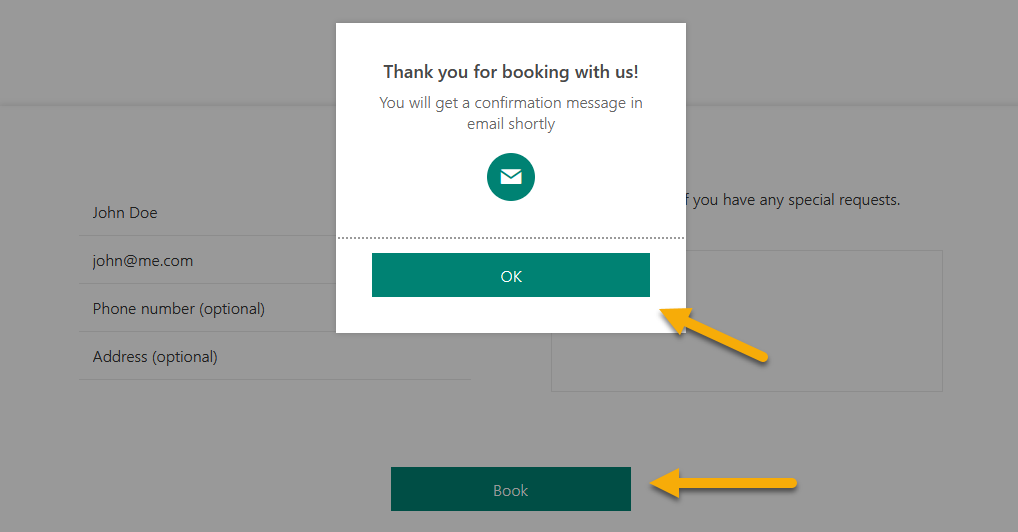 4. Select OK and the page will load a new one, giving you the option to reschedule or cancel the booking.
5. Click on Reschedule or Cancel booking accordingly.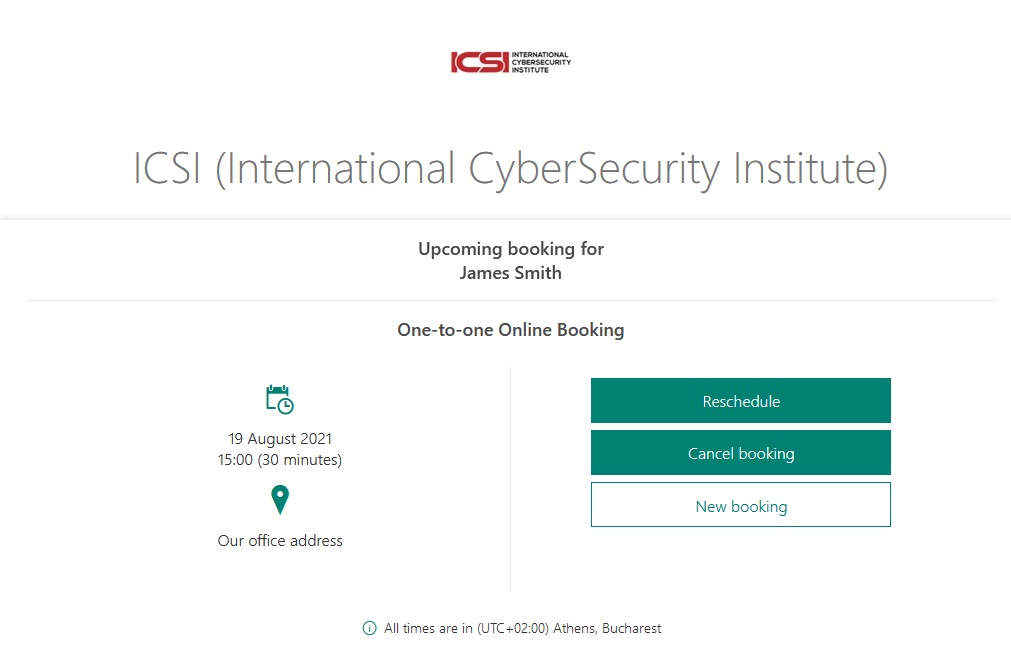 Additionally, you will receive an invitation via email, that includes a Microsoft Teams meeting link.
6. When the actual time of your scheduled meeting arrives, you can join it just by clicking on that link: