To retrieve your certificate please click on the link below and click on the Retrieve a Credential button.
https://www.credential.net/welcome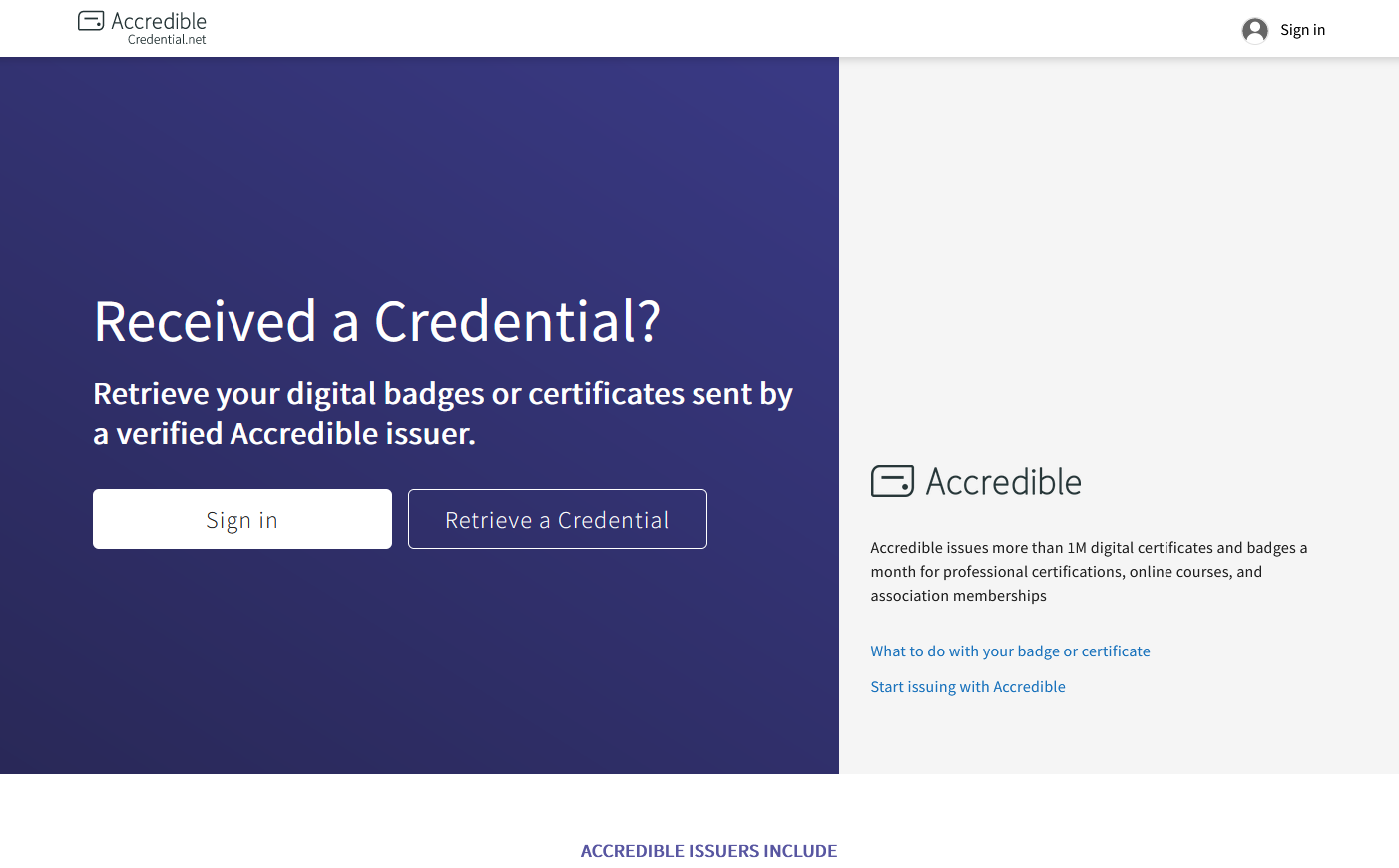 It will then ask you to enter your email address and click on Retrieve my credentials.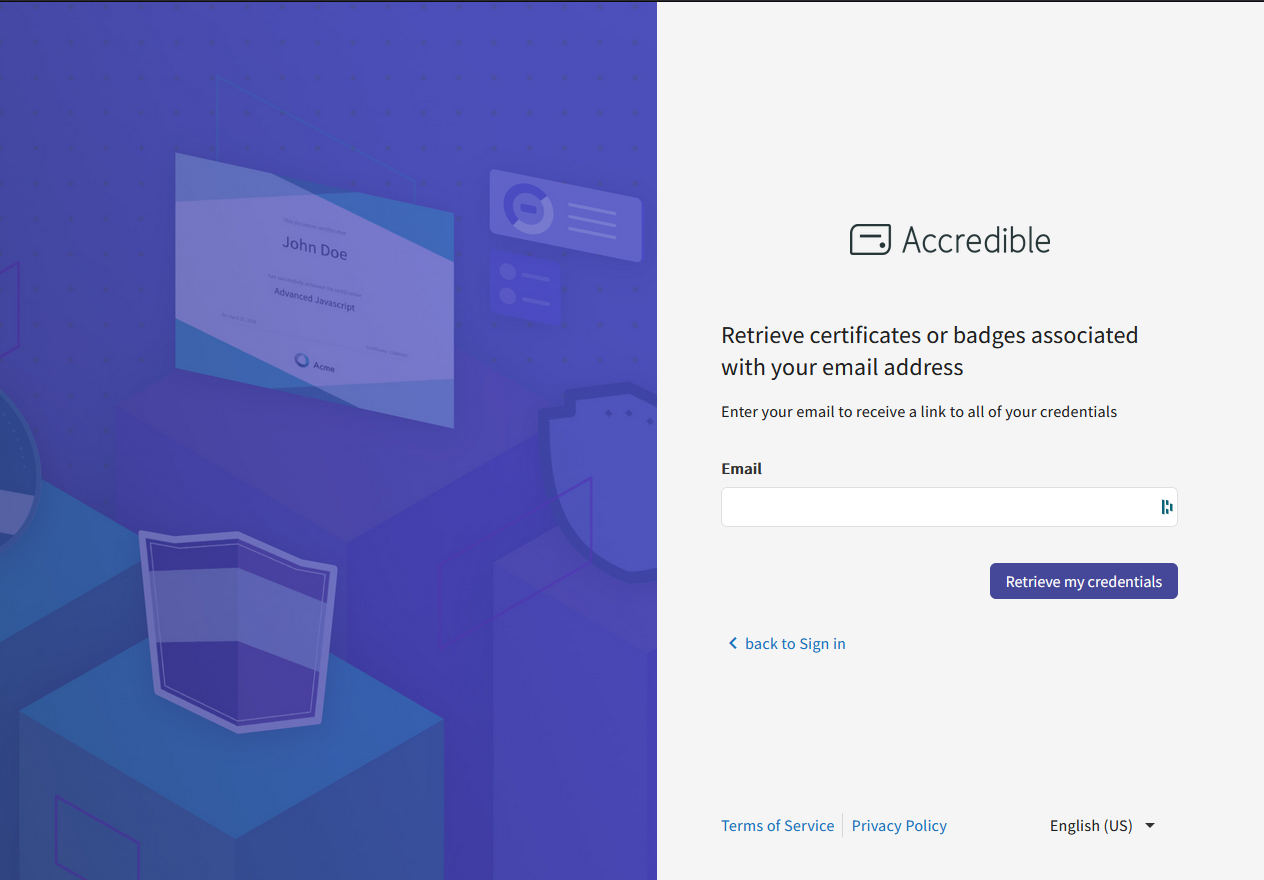 Once you do that you should receive an email (Please make sure you check your spam/junk folder in case you did not receive the email).